Virginia City, Nevada
| | |
| --- | --- |
| We stopped for a visit of about three hours in Virginia City. Getting there through the mountain road from Reno was interesting. We wondered how it was traveled with horse-drawn wagons. Steep grades, twists and turns, and several places with grand views of the countryside. | |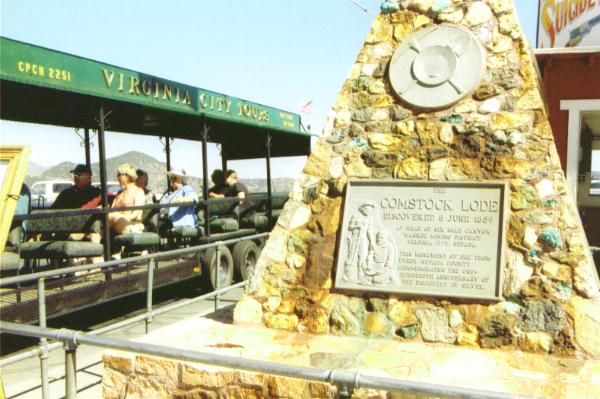 The Comstock Lode Mine is the reason Virginia City exists. Next to this monument in the middle of town is a tractor-drawn tour wagon. The driver provided a very entertaining tour of the town.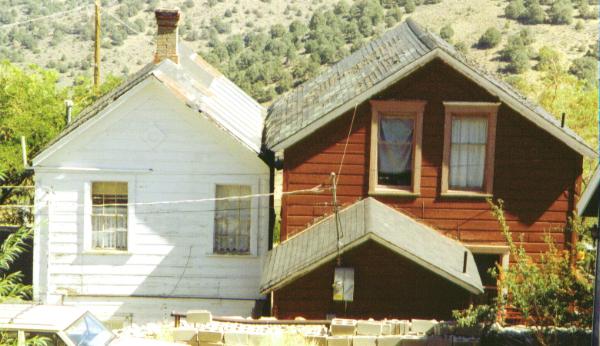 One item learned on the tour was about these houses. Two miners who did not like each other built these two houses, the red one first. The second miner then built the white house on the lot next door. This made the red house owner mad, and he had his house moved to the edge of the property line to block the prevailing wind from the white house.
| | |
| --- | --- |
| | There are several museums with old mining equipment displayed. |
| | |
| --- | --- |
| There is also a tour train ride that we did not take, and there are tours of old mines on the edge of town. There is still some mining activity, and there is gold being found in the old tailings from played out mines. | |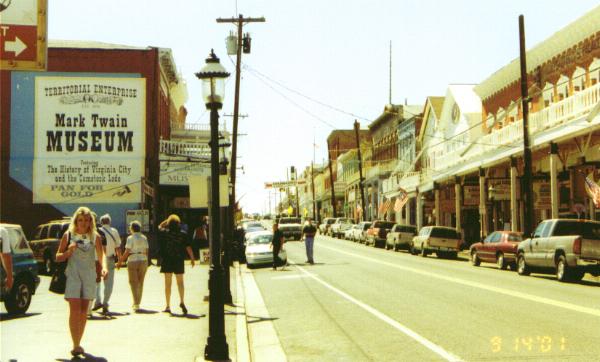 Almost the entire town is a museum. There are some motel rooms, but not enough to hold all the visitors that were in town this day. Cars parked in the street detracted from the feeling of the place being old.
Continue to US 50, the Loneliest Road in America.
Return to Lassen Volcanic National Park.
Return to Our Scenic Tour of 2001.
Return to Lewie's Home Page.