Newberry National Volcanic Monument
About 10 mile south of Bend, Oregon, is the new Newberry National Volcanic Monument. The visitor center and Lava Butte are located on the west side of highway US-97. Lakes, campgrounds, and a large obsidian lava flow are on the east side of the highway a few miles south of the visitor center.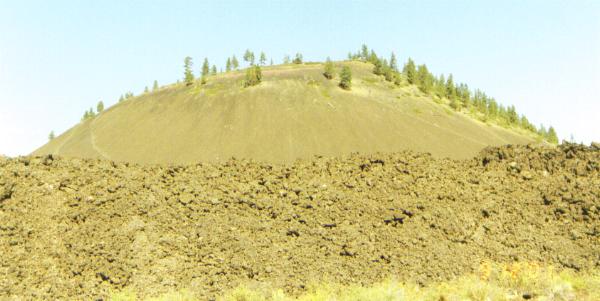 The peak of Lava Butte, a cinder cone, is reached by a road from the visitor center. There is also a walking trail to the peak. On top of the peak is a forest service fire lookout tower that predates the designation as a national monument. It is in use, and is off-limits to visitors.
Ground squirrels in the parking lot are looking for handouts. They are obviously fed a lot.

A view from the top.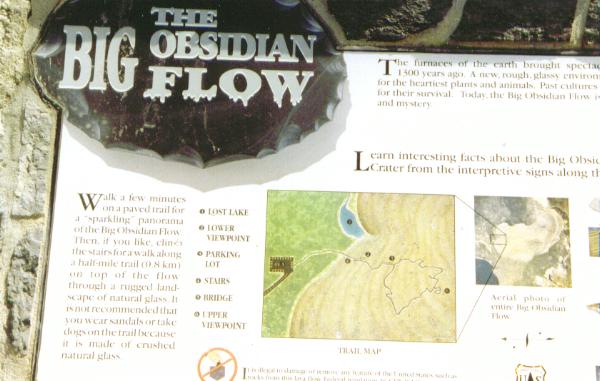 The map above shows the trail through the Big Obsidian Flow. The trail starts with 67 steps from near the parking lot level. The remainder of the trail is packed gravel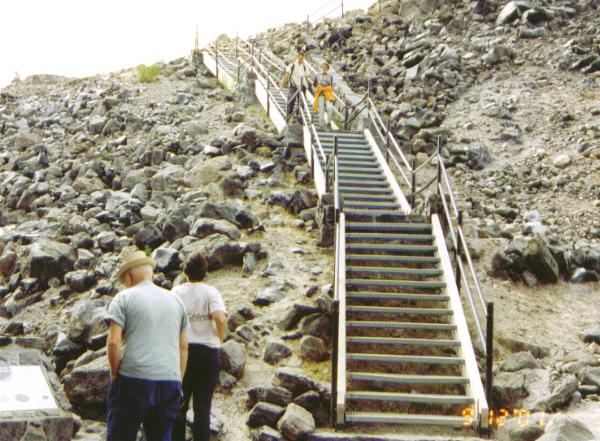 Be careful to stay on the gravel. Many of the stone edges are extremely sharp. Flakes of obsidian have been used for cutting tools for hundreds of years.

I doubt if this little tree will survive. It certainly won't if it gets stepped on.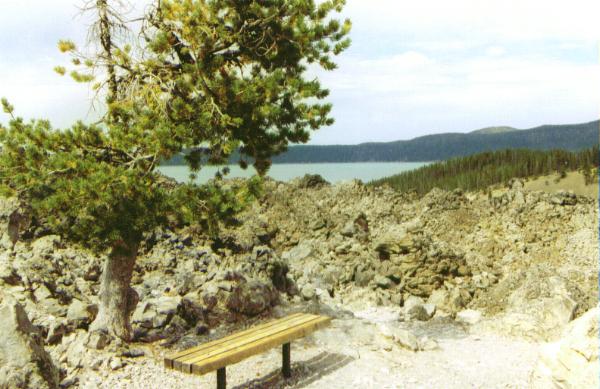 There is one resting spot along the trail. It is at the largest tree along the trail. The tree has had a hard time in this hostile environment.
Jump ahead to Burney Falls.
Return to Petersen Garden.
Return to Our Scenic Tour of 2001.
Return to Lewie's Home Page.